Anaïs Person, Data Protection Officer at Seraphin.Legal, explains us how your organization can take full advantage of a rigorous compliance management.
Compliance management is becoming increasingly important. Compliance management balances the organization's adherence to standards, rules, regulations and ethical boundaries on the one hand, with strategic risks and future goals on the other. But it is also an important lever for innovation and a gain of confidence by stakeholders and customers.
Join this exclusive webinar with Anaïs Person, – June 29th, at 1 p.m.. This presentation will be hosted in French, with a PowerPoint in English.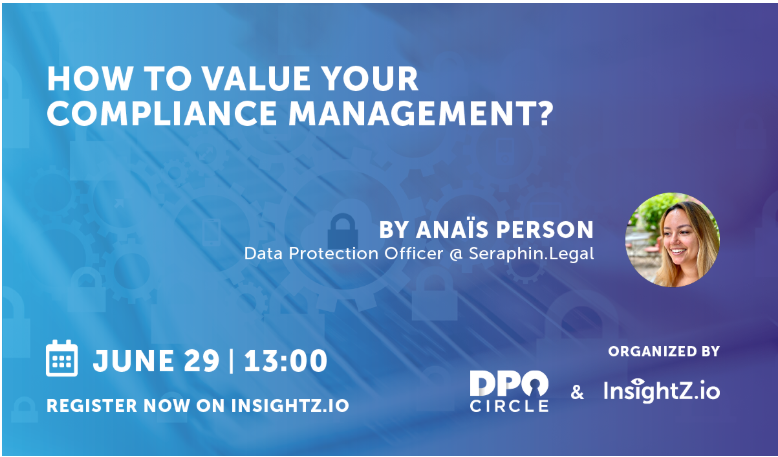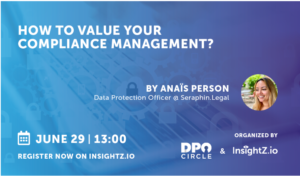 AGENDA:
13:00 Welcome and introduction by the DPO Circle host: Professor Georges Ataya
13:10 Presentation by Anaïs Person: Value management :avantages et valeur d'une labellisation : evier d'innovation et gage de confiance
13:30 Presentation by Anaïs Person: Label Privacy Tech :élaboration, historique et contenu
13:50 Closing message by Professor Georges Ataya
14:00 End of the webinar
To subscribe: As a member of dpo pro, you can participate for free at the webinar below.
https://breweryofideas.us11.list-manage.com/track/click?u=693244181cc41bfa5f1f7cbf0&id=752a9e5b9c&e=d85b8ee778