Date/Time
Date(s) - 09/11/2023
16:00 - 17:30
Categories
dpo pro invites you to his next Dutch speaking webinar on
November 9, 2023 @ 4:00 PM.
Levi Van Dijck will present:
« Do's and don'ts van het recht op inzage »
Het recht op inzage is als het ware de toegangspoort voor het data subject om zijn of haar (andere) rechten te kunnen uitoefenen en zodoende wordt eenieder die werkt rond gegevensbescherming (en dus ook de gemiddelde DPO) er veelvuldig mee geconfronteerd. In dit webinar proberen we aan de hand van recente ontwikkelingen (en dat zijn er wel wat) duidelijkheid te scheppen over de draagwijdte van dit recht en zo enkele do's en don'ts bij het behandelen van inzageverzoeken op een rijtje te zetten. Waar mogelijk worden praktische tips & tricks uit de praktijk meegegeven ter duiding. Het webinar is een uitvloeisel van het artikel dat de spreker publiceerde in het DPO Pro Magazine (nr. 10) en behandelt het onderwerp op iets meer uitgebreide wijze.
Who is Levi Van Dijck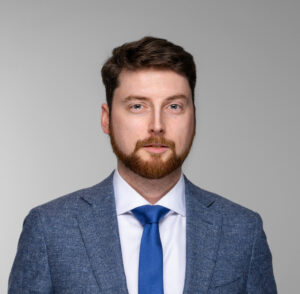 Levi Van Dijck specialiseert zich voornamelijk in gegevensbescherming en behandelt ook dossiers inzake IP/IT, marktpraktijken, e-commerce en distributierecht. Hij is licentiaat in de rechten (KULeuven 2008) en master in de intellectuele rechten (KUBrussel 2009) en sedert 2009 advocaat aan de Balie van Antwerpen.
Hij spreekt en publiceert regelmatig over de genoemde materies en beschikt hierin over een ruime ervaring in het procederen, het redigeren en negotiëren van contracten en het adviseren van cliënten. Hij is ook een gecertificeerd DPO, lid van DPO Pro en publiceerde zo ook reeds meerdere artikelen in het DPO Pro magazine. 
Timing:
Presentation: 4:00 PM – 5:30 PM
Registration & Price
Free for dpo pro members – 50 € for non-members
Comment:
!! NOTE: members of dpo connect are not necessarily members of dpo pro !!
For the non-members, please pay the amount of participation to dpo pro (50 euro ) on the account of the Professional Union dpo pro: BE91 7310 4568 7476 and mention your full name + name of Event
A debit note will be sent to you after payment. The Professional Union, being exempt from VAT, can not issue invoices. Nevertheless, the debit note will fully enter your accounting as business expenses.
Please provide your billing information by email to info @ dpopro . be
Best regards,
The dpo pro team