Date/Time
Date(s) - 25/05/2023
15:00 - 21:00
Location
FEB / VBO
Categories
Inscrivez-vous directement au dpo day (voir bas de page)
En collaboration avec la Data Protection Institute, Isaca Belgium Chapter et la FEB, dpo pro vous invite au dpo day for DPOs by DPOs  le 25 mai 2023 @ 15h00. 
Programme:
15h00: Bienvenue
15h30: Key privacy trends – Punit Bhatia (Education Director at ISACA)
16h00: DPO role expectations – Leonardo Cervera Navas, Director at the EDPS
16h30: Panel: rol van de DPO / rôle du DPO – Cédrine Morlière – President and Director at Belgian Data Protection Authority ; Jolien Ghyselinck – Dotatiegerechtige instellingen van de Kamer ; Saba Parsa – Lawyer & DPO certified, Lecturer, partner at Rawlings Giles Law Firm ; Jacques Folon – Academic Director of DPO Certified trainings, GDPR senior advisor ; Peter Van Rompaey – Data Protection Officer at ENGIE BU Benelux
17h30: Network Break
18h00: Privacy Café – Débat sur les DPO, la vie privée et la bière – Data Protection Institute
Les panélistes :
Stephanie Witters (Deputy DPO PZ Oostende), Iwona Muchin (DPO Ageas), Bart van Buitenen (DasPrivé), Jolien Ghyselinck (DPO Dotatiegerechtigde instellingen), Liesl Coryn (SDWorx), Klaas Ghesquiere (DPO IMEC), Wim Barthier (Security Officer at European Central Bank), Sebastien Van Koekenbeek (DPO Chamber of Representatives Belgium), Katrien Martens (Global Compliance Manager & DPO Barco).
Les modérateurs:
Yung Shin Van Der Sype (Crowell), Christoph Balduck (DTA), Koen Mathijs (Brand Compliance)
Pour ajouter une touche festive à la soirée, le DPI lancera sa bière sur la protection de la vie privée, que vous pourrez déguster après que nos experts auront donné leur conseils de dégustation.
19h30: Networking Cocktail
Frais d'inscription
Gratuit pour les membres de dpo pro, ISACA ,DPI et les membres du CSC Privacy Focus Group.
150 € pour les non membres qui désirent participer à l'évenement
195 € pour les non membres qui désirent participer à l'évenement et qui désirent devenir membre de dpo pro.
Organisé par: 
Sponsorisé par: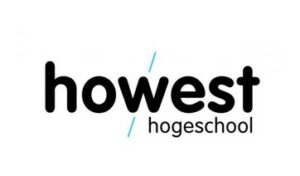 Bon à savoir:
CRANIUM organise le 25 mai au matin une "Session de partage des connaissances » sur « la protection des données et la sécurité de l'information dans le secteur des soins de santé". Inscription : https://www.cranium.eu/kss-healthcare-registration/ Passez une journée entière à Bruxelles en combinant les événements CRANIUM et dpo day.
Bookings
Bookings are closed for this event.