Date/Time
Date(s) - 25/05/2023
15:00 - 21:00
Location
FEB / VBO
Categories
Click here to jump directly to register for the dpo day
In collaboration with the Data Protection Institute, Isaca Belgium Chapter and the FEB, dpo pro invites you to the
dpo day for DPOs by DPOs on  May 25, 2023 @ 3:00 PM.
Schedule:
3:00 PM: Welcome
3:30 PM: Key privacy trends – Punit Bhatia (ISACA)
4:00 PM: DPO role expectations – Leonardo Cervera Navas, Director at the EDPS
4:30 PM: Panel: rol van de DPO / rôle du DPO – Cédrine Morlière – President and Director at Belgian Data Protection Authority ; Jolien Ghyselinck – Dotatiegerechtige instellingen van de Kamer ; Saba Parsa – Lawyer & DPO certified, Lecturer, partner at Rawlings Giles Law Firm ; Jacques Folon – Academic Director of DPO Certified trainings, GDPR senior advisor ; Peter Van Rompaey – Data Protection Officer at ENGIE BU Benelux
5:30 PM: Network Break
6:00 PM: Privacy Café – Debate about DPOs, Privacy and Beer – Data Protection Institute
The panellists:
Stephanie Witters (Deputy DPO PZ Oostende), Iwona Muchin (DPO Ageas), Bart van Buitenen (DasPrivé), Jolien Ghyselinck (DPO Dotatiegerechtigde instellingen), Liesl Coryn (SDWorx), Klaas Ghesquiere (DPO IMEC), Wim Barthier (Security Officer at European Central Bank), Sebastien Van Koekenbeek (DPO Chamber of Representatives Belgium), Katrien Martens (Global Compliance Manager & DPO Barco).
The moderators:
Yung Shin Van Der Sype (Crowell),
Christoph Balduck (DTA),
Koen Mathijs (Brand Compliance)
To add an extra festive touch to the evening, DPI will launch its Privacy Beer, that you will be able to taste, after our expert panellists will have given their tasting advice.
7:30 PM: Networking Cocktail
Registration & Booking
FREE FOR dpo pro members ! Please sign In to book your free ticket.
FREE for ISACA, DPI, CSC Privacy Focus Group members
150 € for "non free" participants for event
195 € for "non free participants" for event with 1-year dpo pro membership
Organized by
Sponsored by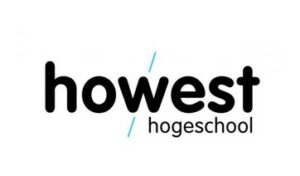 CRANIUM organises on 25th May in the morning a "Knowledge Sharing Session" on "Privacy & Information Security in Healthcare". Registration:   https://www.cranium.eu/kss-healthcare-registration/  Spend a whole day in Brussels by combining the CRANIUM and the dpo day events.
dpo day booking
Bookings
Bookings are closed for this event.