Date/Time
Date(s) - 25/05/2023
15:00 - 21:00
Location
FEB / VBO
Categories
Scroll naar beneden naar Boekingen om u in te schrijven voor het evenement
In samenwerking met het VBO, het Data Potection Insititute en Isaca Belgium Chapter, dpo pro nodigt u uit op 25 mei 2023 om 15 uur op de dpo day for DPOs by DPOs
Programma:
3:00 PM: Welcome
3:30 PM: Key privacy trends – Punit Bhatia (ISACA)
4:00 PM: DPO role expectations – Leonardo Cervera Navas, Director at the EDPS
4:30 PM: Panel: rol van de DPO / rôle du DPO – Cédrine Morlière – President and Director at Belgian Data Protection Authority ; Jolien Ghyselinck – Dotatiegerechtige instellingen van de Kamer ; Saba Parsa – Lawyer & DPO certified, Lecturer, partner at Rawlings Giles Law Firm ; Jacques Folon – Academic Director of DPO Certified trainings, GDPR senior advisor ; Peter Van Rompaey – Data Protection Officer at ENGIE BU Benelux
5:30 PM: Network Break
6:00 PM: Privacy Café – Debat over DPO's, Privacy en Bier – Data Protection Institute
De panelleden:
Stephanie Witters (Deputy DPO PZ Oostende), Iwona Muchin (DPO Ageas), Bart van Buitenen (DasPrivé), Jolien Ghyselinck (DPO Dotatiegerechtigde instellingen), Liesl Coryn (SDWorx), Klaas Ghesquiere (DPO IMEC), Wim Barthier (Security Officer at European Central Bank), Sebastien Van Koekenbeek (DPO Chamber of Representatives Belgium), Katrien Martens (Global Compliance Manager & DPO Barco).
De moderatoren:
Yung Shin Van Der Sype (Crowell), Christoph Balduck (DTA), Koen Mathijs (Brand Compliance)
Om de avond extra feestelijk te maken, lanceert DPI haar Privacy beer, waarvan u kunt proeven nadat onze deskundige panelleden hun smaakadvies geven.
7:30 PM: Networking Cocktail
Inschrijving
Gratis voor dpo pro leden. Meld u aan om uw gratis ticket te reserveren.
Gratis voor ISACA, DPI en Cyber Security Coalition Members
150 € voor deelnemers die geen lid zijn
195 € voor een deelname aan het event en 1 jaar dpo pro lidmaatschap .
Georganiseerd door: 
Gesponsored door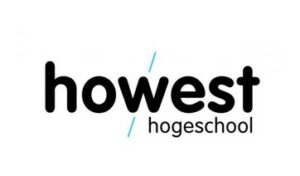 Goed om te weten: 
CRANIUM organiseert op 25 mei in de voormiddag een "Knowledge Sharing Session" omtrent "Privacy & Informatieveiligheid in de gezondheidszorg.". Registratie: https://www.cranium.eu/kss-healthcare-registration/ Breng een hele dag door in Brussel door de CRANIUM en dpo day evenementen te combineren.
Bookings
Bookings are closed for this event.