Date/Time
Date(s) - 21/02/2022
14:30 - 17:00
Categories
Dear Members,
dpo pro invites you to a special event which will consist of two conferences, presentations and will end with the dpo pro General Assembly.
The General Assembly will hold, in accordance with the regulations of the statutes, an election of the Board of Directors.
Conferences & presentation:
Interacties tussen DPO's en de toezichthouder: observaties vanuit de Vlaamse Toezichtcommissie (VTC) by Peter Berghmans.
Peter Berghmans is a member of the Flemish Supervisory Commission. He is also CEO of the Data Protection Institute. Since 2003 he specialised, first as an information security consultant and later as DPO, in data protection and information security.
In his early years, Peter was mainly active with local governments. Afterwards, he specialised in the application of GDPR in the health sector. With the Data Protection Institute, Peter built a network of experts in Data Protection.
He translates his passion for teaching into training programmes for DPOs.
The Flemish Supervisory Commission (VTC) is a regional supervisor that was established by the Flemish eGov Decree. During this presentation Peter discusses the interaction between DPOs and the supervisor from the perspective of both his experience as a DPO and observations from the VTC.
Evaluation de la loi belge sur la protection des données by Jean-Marc Van Gyseghem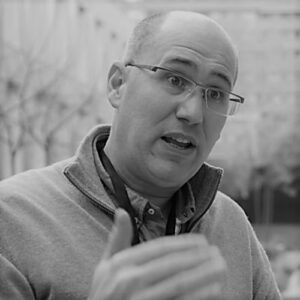 Jean-Marc Van Gyseghem received his Law Degree from the University of Louvain (UCL, Louvain-la-Neuve, Belgium) in 1995 and his DESS in Medical Law from the University of Poitiers (France) in 1996.
Since 1997, Jean-Marc Van Gyseghem has been member of the Bar of Brussels and partner of Rawlings Giles law firm since 2012. He is specialized in ICT, Medical Law (including civil liability), Insurance, Privacy, Data Protection and eHealth Services and Products.
He is expert appointed by the ITU (UN agency for information and communication technologies) and the Council of Europe in data protection, mainly pseudonomisation and personal data.
Since December 2001, he has also been working at the Research Centre on Information, Law and Society (www.crids.eu) at the University of Namur (Belgium) where he is now Senior Researcher and Head of the Research Unit "Liberties in the information society". He is frequently invited to present communications on data protection and on eHealth. He is the author of several papers and book chapters in this domain.
He's member of an ethical committee in a Belgian hospital and Deputy Manager of the "Collection du Crids".
dpo connect: Results given by Bruno Lambotte vice-president of dpo pro
General Assembly: dpo pro
Compostion of the office
Overview of activities 2021
The state of member development
Financial status 2021
Discharge to board members
Election - process & results  (organisation of 2nd voting in case of a tie)
The future of the professional association
Timing:
Webinar time : 2:30 – 4 PM

2:30 – 3 PM :  Peter Berghmans (DPI) - Interacties tussen DPO's en de toezichthouder: observaties vanuit de Vlaamse Toezichtcommissie (VTC)
3 – 3:30 PM : Jean-Marc Van Gyseghem (Rawlings Giles Law Firm) - Evaluation de la loi belge sur la protection des données de 2018
3:30 – 3:45 PM :  Bruno Lambotte - Results dpo connect

General Assembly dpo pro : 4-5 PM
Comment:
This event is exclusively organised for dpo pro members.
The webinar link (via 3CX) will be sent to you on 2022, February 20
Best regards,
dpo pro Team
Bookings
Bookings are closed for this event.