Date/Time
Date(s) - 19/10/2021
17:00 - 18:30
Location
P&V
Categories
Mevrouw, Meneer,
Geachte Lid,
dpo pro, Isaca Belgium Chapter en de Data Protection Institute presenteren: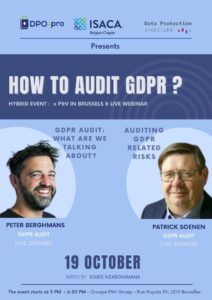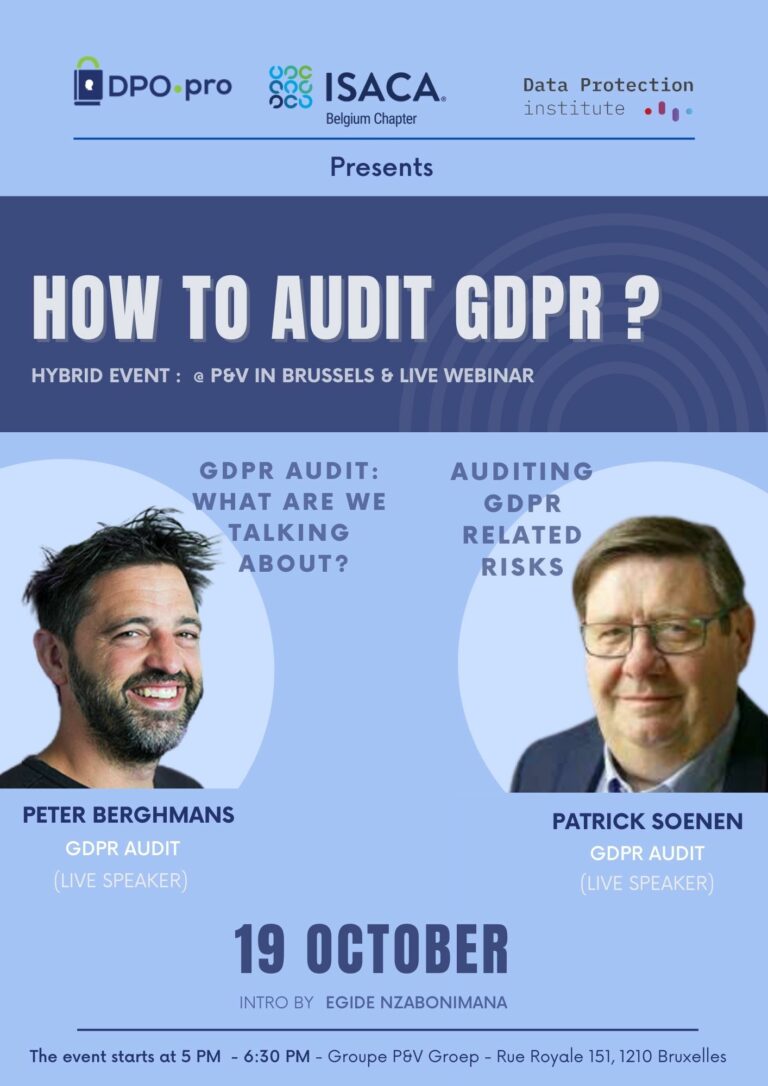 How to audit GDPR?
Hybrid Event @ P&V in Brussel en live Webinar
Volgende sprekers zullen aanwezig zijn:
Peter Berghmans, CEO van de Data Protection Institute
Patrick Soenen, Secretaris-Generaal – dpo pro
In de AGENDA :
How to audit GDPR?
GDPR Audit: What are we talking about? door de Heer Peter Berghmans
Auditing FDPR Related Risks door de Heer Patrick Soenen
Plaats & uur
P&V : Koningsstraat 151, 1210 Brussel
Op 19 oktober van 17u00 tem 18u30 
Prijs
Gratis voor allen
Commentaar:
De webinarlink wordt u na registratie per e-mail toegestuurd.
Hoogachtend,
The dpo pro team